My First Martial Arts Class
13 June 2023
- Kassebaum's Martial Arts
00

days

00

hours

00

minutes

00

seconds
Are you looking for a fun activity for your child
that also helps them prepare for the real world?
Are you looking for a fun activity for your child that also helps them prepare for the real world?
We teach the same values you teach at home, in a positive, safe & fun environment.
The foundation of the Shadow Moogi curriculum is the education and development of life-skills such as positive mental attitude, high goal setting, perseverance, self-control and confidence.
In our Shadow Moogi program, your child will do more than simply improve their physical fitness. Your child will become a better listener, build their social skills, learn to work as part of a team and boost their self-esteem.
Training is designed to be fun and fulfilling for each student. This is because Taekwondo is an individual activity rather than a team sport. Therefore every student is an active and valuable participant in class.
They work out with kids their own age and size under well-supervised conditions, and progress at their own pace.
Through personal growth and achievement, students advance with a martial arts belt rank but are also acknowledged for outstanding performance in martial arts class, school, home, special events, or in tournament competition.
Crush your fitness goals while
learning how to protect yourself
Enter Your Contact Information to Get Started!
The Shadow Moogi characters that help
children learn, while having tons of fun!
JOONSA Means Warrior
---
Joonsa is a fun loving, eager young dragon who likes to make everybody laugh. He is very adventurous, and sometimes leaps before he looks. He is always there for his friends.
JASHIN Means Confidence
---
Jashin is so nice and confident. She knows she is big and strong, but never bullies anyone. In fact, she makes sure all of her friends are safe. She is never afraid to try anything new, and will always be there to help a fried if they want to.
CHINGU Means Friend
---
Chingu is super smart, and so fst! He is very helpful to all of his friends, whether it's a studying or practicing taekwondo, he is always ready to help. And although he is not a great singer, he loves it! Sings at the top of his voice. And he sings a lot.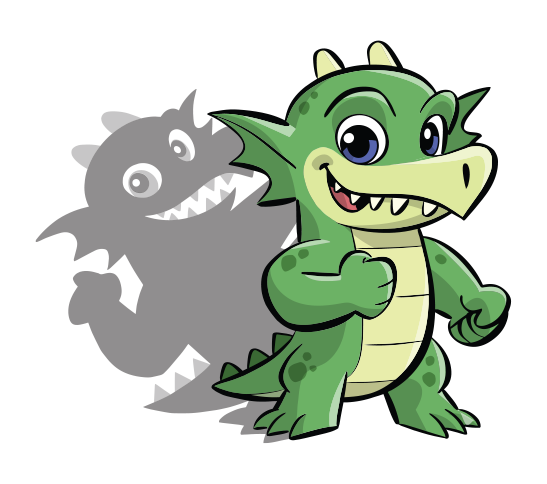 GOH-DEN Means Strong
---
Goh-Den is a very hard worker. Don't let his size fool you, he is very strong and deterined to be able to do anything he sets his mind to. He knows if he works hard enough, he can do anything!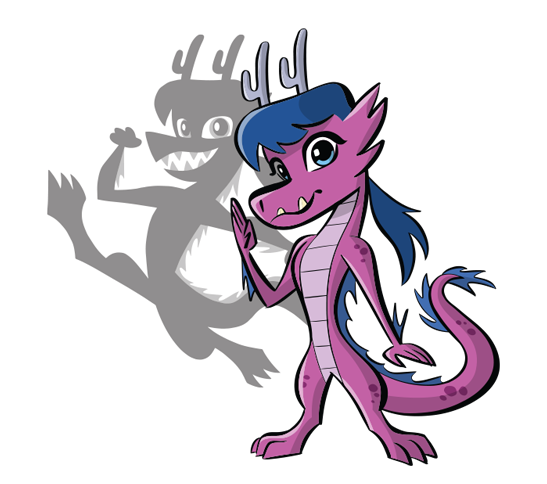 WOO-JUNG Means Kindness
---
Woo-Jung is very kind. She always thinks of everyone else first. She is only happy when everyone else is. She loves to spar, that's her favorite. Even when she beats her fiends, she's nice about it. She is a great friend to have.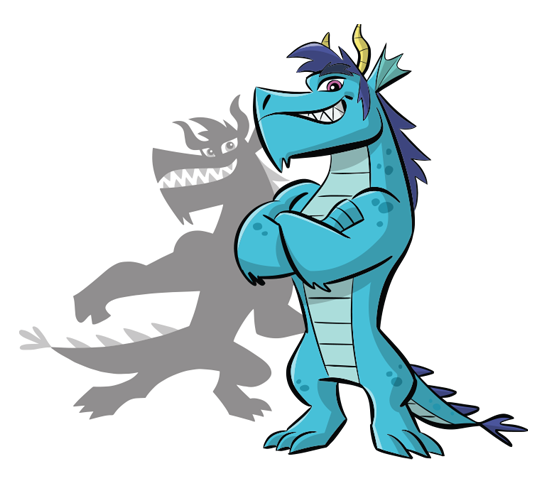 EUI-RI Means Loyalty
---
Eui-ri is the most athletic of the dragons. He is honest and loyal. He believes that a dragon is a very special animal, and it is their responsibility to live up to that.
Have a question or message?
Frequently Asked Questions?
What Age Groups Are Available for Shadow Moogi?
Our program is ages 3-6, while Dragon Squad is Ages 7-13.
---
What Happens After I Select the Free Class Trial Offer?
One of our instructors will call you to schedule your free introductory class. You may call the school directly if you like.
---
I Love All the Benefits Such as Confidence, Self-Esteem, and Focus … But Will My Kid Have Fun?
Our Martial Arts classes' primary goal is to make sure our students have fun in a playful, safe environment. Come and see a class for yourself - the kids have a blast and our instructors do too.
---
Are There Long Membership Commitments?
We offer a variety of membership options to fit your needs.
---
Will My Child Be Fighting Other Children?
Absolutely not. Although they will learn cool martial arts and self-defense moves, your child will learn how to AVOID fights, not pick them.
---
Does My Child Need to Have Previous Experience or Any Particular Fitness Level to Enroll in Martial Arts Classes?
No, our classes are a good mix of boys and girls of all fitness levels. Beginners train alongside some of the more experienced kids, helping each other out in a fun team environment.
---